The Smart Way to Buy Before You Sell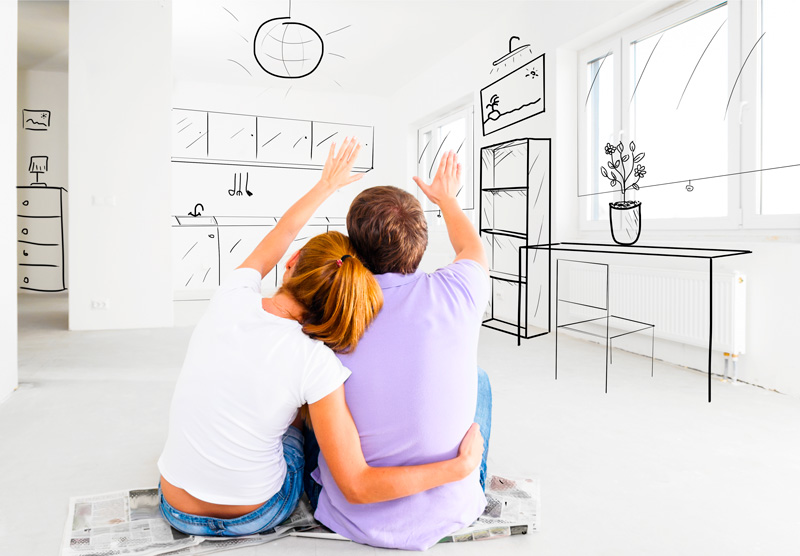 Many home purchase contracts have contingencies that allow the buyer to agree to the terms only if certain actions occur. For example, a buyer may not have to go through with the purchase of the new home they are in contract for unless they're able to sell their old home first. This gives the home buyer protection in the event no one buys their old home, or if nobody is willing to buy the property at the terms they desire. But in a market like we have in San Diego, where homes are getting multiple offers on the first day of listing, it's unlikely a seller will accept the buyer's contingency. That doesn't have to be a problem, though, if you Buy Then Sell. 
Unlike a traditional home sale,  the Buy Before You Sell Program gets you into your new home first. We'll get you fully underwritten for a new home loan - including a down payment advance - so you can start making offers fast. Purchase the home you want, and move in right away, and you only have to pay your new mortgage, while we cover your mortgage as we sell the  house! Once the old house is sold, the process is complete.
How much does it cost?
With Buy Before You Sell Program, you purchase your new home before you sell your old house. When you close on your new home, you'll pay a 1.25% convenience fee (unless you opt to roll this into your mortgage) in addition to regular closing costs. Typically, closing costs include but are not limited to: escrow fees, lender fees, taxes, insurance, title. You will also pay real estate commissions which will be determined by you and your agent.
When your listing sells, you'll simply pay us back for monies the lender advanced to you during the Buy Before You Sell Program, such as:
Old mortgage payments covered for up to 6 months
Any home preparation costs the lender advanced on your behalf
Down payment assistance provided on your new home
Obviously, there are details I can't cover in this article: Your situation is unique, and we will need to analyze the pro's and con's of this program based on your situation. Contact me today, we can sit down to go over those details, and I will help you make the choice that fits your needs. Contact me at (619) 743-9858 or Email Me!