Should You Buy First and Sell Second?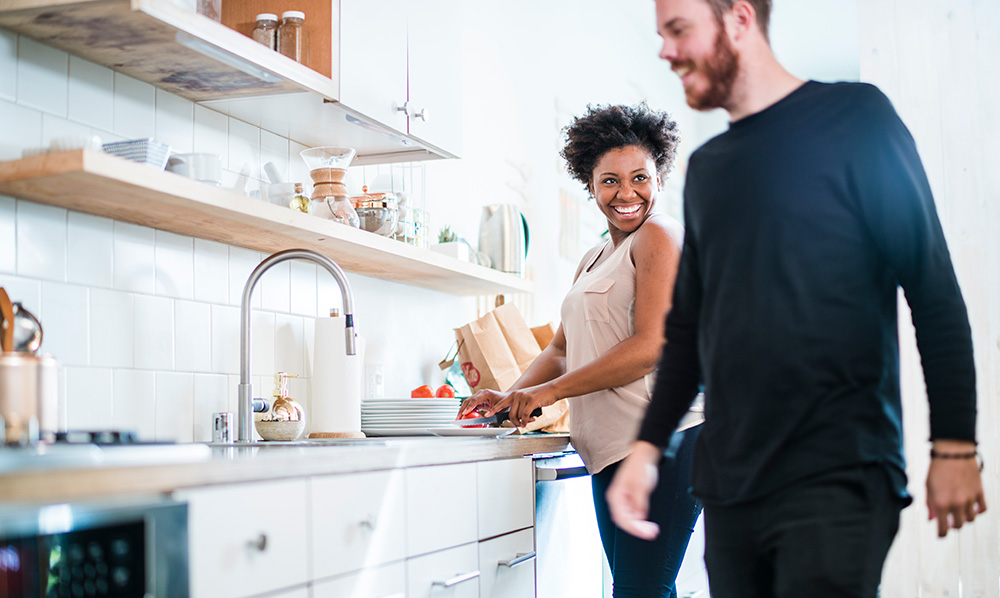 Repeat home buyers use their past experience to skip over many concerns commonly experienced by first-time buyers. The equity in their home may provide a down payment for their new purchase. They may choose a 20% down conventional mortgage instead of a low-down-payment FHA or VA mortgage. But selling one home and buying another is not without its own set of concerns: repeat buyers must correctly time their current home's sale and upcoming purchase. Looking for a new home before listing your current home for sale takes some of the anxiety out of the situation. Of course, these homeowners are then under the gun to sell their existing houses pronto and try to close on both properties concurrently after finding a home to buy. It can be tricky, but it's not impossible.
Homes generally sell within days of hitting the market when inventory is reduced because there are many buyers, so there's less risk involved with buying first and selling second. In this situation, few sellers will accept a contingent offer however, stating that you have to be able to sell your existing property first before you close on the new property. You could be stuck owning two residences until your home sells, unless you get into my Buy Before You Sell Program.
Buy Before You Sell
My Buy Before You Sell program assists you with the entire buying and selling process, from helping you find and finance a new home, to covering home prep costs so you can sell your old house for the best price. It allows you to move into your new home before selling the old one, and lets you skip living through home prep and showings.
How it works
Unlike a traditional home sale, we'll get you fully underwritten for a new home loan - including a down payment advance - so you can start making offers fast. Purchase the home you want, and move in right away, and you only have to pay your new mortgage, while we cover your mortgage as we sell the house! Once the old house is sold, the process is complete.
When you close on your new home, you'll pay a 1.25% convenience fee (unless you opt to roll this into your mortgage) in addition to regular closing costs. Typically, closing costs include but are not limited to: escrow fees, lender fees, taxes, insurance, title. You will also pay real estate commissions which will be determined by you and your agent.
When your original home sells, you'll simply pay us back for monies the lender advanced to you during the Buy Before You Sell Program, such as:
Old mortgage payments covered for up to 6 months
Any home preparation costs the lender advanced on your behalf
Down payment assistance provided on your new home
Obviously, every situation is unique, and we will need to analyze the pro's and con's of this program based on your situation. Contact me today, we can sit down to go over those details, and I will help you make the choice that fits your needs. Contact me at (619) 743-9858 or Email Me!